It is my distinct UNpleasure to introduce you to the a candidate for the worst published book in the world:
The Shadow God
, by Aaron Rayburn.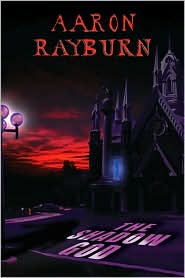 <--Worst Book Ever Written
I'd make fun of it, but
this amazon.com reviewer
has done a better job than I ever could.
Read his article
here
. Be prepared to laugh, to gasp, and to stare in shock that someone actually thought this book was fit to print.
Laughter aside, consider this a learning opportunity of what NOT to do.